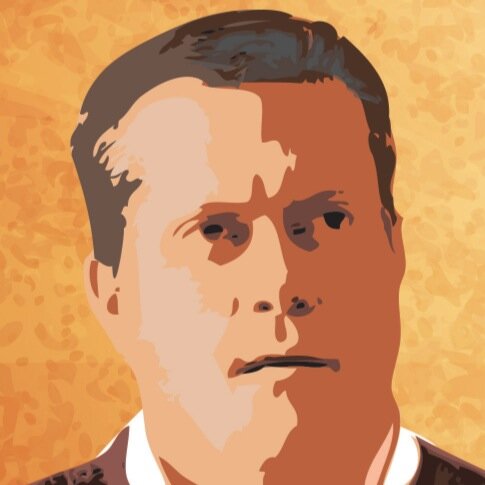 Porter Erisman was one of the very first foreigners to work for Alibaba, joining the company in 2000 and working alongside Jack Ma in building the world's largest e-commerce group. After making a documentary Crocodile In The Yangtze about Alibaba and its founder Jack Ma, Erisman has now written a book, Alibaba's World, about the company and how it's changing the face of business across China and the world. He recently spoke to Business Tianjin, telling us more about how Jack Ma started up a business in Hangzhou and led it to the largest ever IPO in September 2014 when it raised a cool $25 billion on the New York Stock Exchange.
You paint a nice picture of Jack Ma and his instinct for the business. To what do you attribute that instinct?
One of the reasons I wrote the book is because I wanted to pass along a lot of the lessons I learned from Jack Ma. I learned so much by watching a schoolteacher rise from obscurity to battle and beat eBay in China.
Overall I had a positive experience at the company and that's reflected in my book. And, for the most part, Jack made more right decisions than wrong decisions during the time I was there. But I also don't shy away from pointing out mistakes he made, such as allowing the company to expand too quickly in 2000, as well as some of the strategic missteps he made after our acquisition of Yahoo! China in 2005.
There was only one time at Alibaba when I saw Jack question his own abilities. It was when we had to lay off a number of early employees after expanding too quickly. But fortunately for him, and for Alibaba, he was able to bounce back from that.
What do you think are Jack Ma's key attributes as 1. a CEO and 2. a manager of people?
When I joined the company in 2000, Jack was publicly proclaiming that he would leave Alibaba in four years in order to hand the company over to a "professional manager." But over time I saw him transform into a very capable leader and CEO. His best skill was bringing together ordinary people with no special backgrounds and creating a culture where they worked well together as a team towards the company's larger goals. He didn't pull together a team of individual all-stars. Instead he created an all-star team that worked well together.
Was it hard for you to stop trying to bring your Western business education and background to Alibaba, in the early days? What are the lessons there for ex-pat managers?
It was hard, absolutely. I joined Alibaba in 2000, two years after obtaining an MBA in the U.S. Fortunately, I had spent those two years working in China and "unlearning" my MBA brainwashing! So by the time I joined Alibaba, I was able to hit the ground running and fit in with the company's fast-paced entrepreneurial culture. However, the other MBA's who joined at the same time did not have the same luck and so didn't last very long at the company.
Back in 2000, there was still a perception among many foreigners that China's local managers couldn't grasp how to grow an internet company in the mold of the Silicon Valley giants. In my book, I talk about how at the time this created a culture clash between Alibaba's local and international managers. What those first Western managers in Alibaba failed to realize was that in an entrepreneurial market like China and in an entrepreneurial company like Alibaba, those MBA frameworks had little value. It was more important to act quickly, learn from mistakes, innovate a solution and change direction. Over time, I learned that although Alibaba looked chaotic as a one-day snapshot, it was always moving forward in a positive direction. But sometimes getting from Point A to Point B involved a lot of trial and error.
Besides Jack Ma, who do you think deserves most credit for Alibaba's rise?
Without Jack, there would be no Alibaba. But without Joe Tsai, the company's CFO, it would not be what it is today. Jack and Joe balance each other out very well. Jack is a creative visionary who focuses on the big picture. Joe Tsai is a former lawyer from a finance background with a strong attention to detail, but an ability to grasp the big picture. They both have a common language and work well as partners. Beyond the two of them, Alibaba really was a true team effort, so most of the credit for its successful growth goes to the company's 18 founders, many of whom are still partners in the company.
The hunger and vision of Alibaba is obvious from the start. But many startups have both but fall by the wayside. What made it different?
I know it sounds cliché, but Alibaba succeeded because it stuck to very simple values of focusing on making the customer happy, rather than making investors, analysts or the media happy. There was a lot of pressure on us, and on our competitors, to follow the latest investment fads. But we set our goal to be the "Last Man Standing" and focused on making money for our customers before we began to make money ourselves.
Your account of the battle with eBay is gripping. Do you think eBay could really have won in China, or did their lack of adaptation always stymie them?
eBay could have (and in many ways should have) won in China. But they made the mistake of thinking that because their U.S. platform had worked so well in Germany, it would also translate well to the China market. Any "Marketing 101" class would tell you that you need to build a local product for local markets. But they seemed to think that they could simply apply their same business model to China. If eBay would have simply taken a minority stake in its local company, Eachnet, and given them the freedom to run the business in China as they deemed fit, they would still have a strong presence, if not a leadership position, in China today.
Are there general lessons for how Chinese like to do business that translate to other business, or are there specific things that apply only to e-commerce?
I think that there are a number of cultural factors that make Chinese especially suited to build world-class, innovative companies. China is changing so quickly, that local entrepreneurs are much more open to new ideas than their US and European counterparts. Everything is so new in China that people do not get trapped in the belief that things need to be done "how they've always been done." Beyond e-commerce, I truly believe that we are going to see more and more global companies emerging from China that build new products and business models that are truly innovative.
If an internet company is looking to get into China now, say an education app or something, what's the best way for them to approach adapting to China?
The first question to ask is "how heavily regulated is the area in which I'm hoping to launch a local business?" News, information, finance and social media are very regulated and make it very hard for foreign companies to compete with local businesses, whom the government might trust more or even favor. But other domains, such as e-commerce, online retail, global trade, restaurants and so on are much more open to foreign businesses. It's hard to compete with local entrepreneurs in any domain, but if I were planning to do so, I would choose those industries that offer a more open playing field.
Once that first consideration is sorted out, I'd tell people to forget everything they know about their product & competitors back in their home market. People used to give Jack Ma books about Google or eBay but he refused to read them. He was afraid of following what they'd done. As Jack often says, "learn from your competitors but never copy them. Copy them and you'll die."
Why did Alibaba.com go private following its 2007 IPO?
My understanding is that they wanted to absorb the company back into the group to allow them more freedom to adjust the business model and build synergies between Alibaba.com and its other group businesses. Personally, it makes sense to me, since so many sellers on Taobao and Tmall source for products on Alibaba.com. They belong under the same roof, at least for now.
Alibaba's growth story is incredible. Logistically it must have been a struggle to keep upscaling all the time. What advice would you give to startups in a similar position?
The toughest part of scaling up was maintaining the strong company culture that we had back when the company was in a small apartment. But this is where Alibaba excels. One of the key turning points in Alibaba's development, which I discuss in the book, is when we hired Savio Kwan to join the company. He brought with him 25 years of experience and built up our HR systems, making it so that 50% of our compensation was based on performance and 50% was based on how well we adhered to Alibaba's core values. Most entrepreneurs spend time focusing on strategy but as soon as they start growing, they need to focus on building and sustaining a great organization and company culture.
Have you kept up with other Chinese startups, either personally or through your work?
It's been fun to follow the growth of e-commerce startups in China. If you use the analogy of Alibaba building a large reef for e-commerce, there are increasing numbers of large fish and unique species of business thriving alongside the Alibaba reef. I just spent the last week leading a delegation of Indian e-commerce managers who wanted to understand how e-commerce is done in China. Through all of the meetings, I was amazed to see how many different Chinese startups have grown up to build businesses around the Alibaba ecosystem.
How has the documentary gone? What has been the feedback from entrepreneurs?
The documentary has in many ways been a fascinating and life-changing experience for me. It's taken me to 25 countries on six continents and allowed me to meet entrepreneurs around the world. It's fun to see that so many international startups are now taking inspiration from China's entrepreneurs. Just 20 years ago, no one would have imagined that. I think the documentary has challenged a lot of assumptions and shared with people outside China the level of innovation and creativity happening in China every day.
The book's reviews have been excellent. What's next up for you?
Well, I hope the reviews stay good. But more important to me than the reviews is that people who may have a dream of their own will take some lessons and inspiration from Alibaba's World and be able to apply them to their own lives and businesses.
I'm happy to share that I've just been offered another book opportunity to write about the e-commerce boom in emerging markets. I'm looking forward to it as it will give me a chance to share what I've learned over the last few years while traveling with the Alibaba story to such places as Nigeria, Bangalore and Bogota. I've learned that the entrepreneurial spirit is universal and I hope my book will capture a lot of that spirit so that entrepreneurs in emerging markets can learn from each other's experiences.
Published in Business Tianjin